Reviews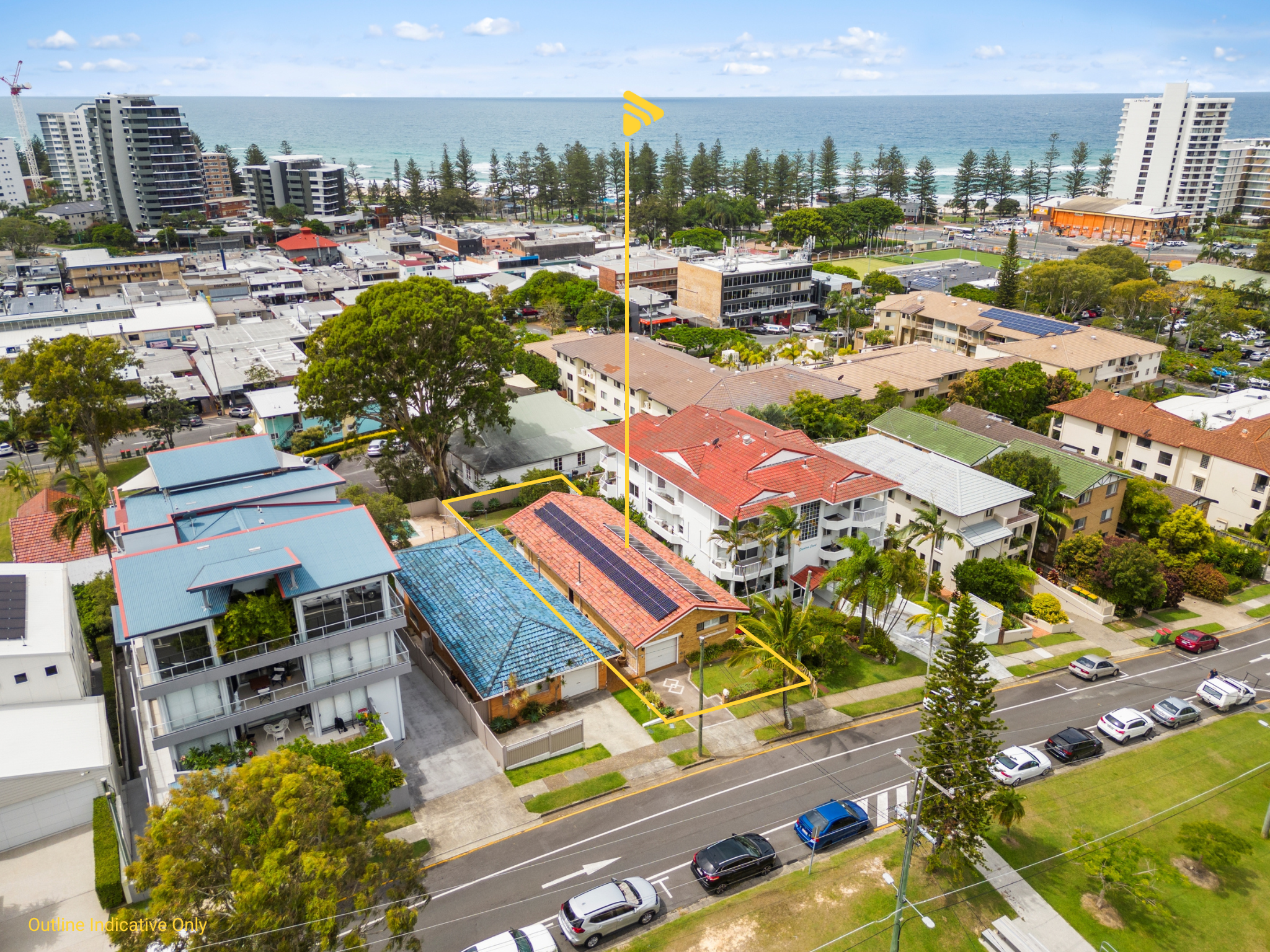 "I was browsing the internet and found a property in Elanora coming up for auction listed by Scottwagner Beachfront Brokers which would suit us should we sell my home in Burleigh Heads. Our problem was that in order to buy I needed to sell first which presented problems unless we could secure it subject to the sale of my house. I phoned Scott and told him I would like to view the property which we did and subsequently I told Scott that I wished to offer a contract prior to auction and give him our home to sell. Scott managed to negotiate a contract for me subject to the satisfactory sale of my home at a price suitable to the existing owner. He then listed my home for auction with a short two week lead up to the auction. Scott did everything to make the process both quick and smooth for me and the result was that we had a sale of my home at a price sufficient to enable me to buy the property I wanted. In this process Scott kept me fully informed and every thing happened exactly as he said it would. I could not be happier with Scott's professionalism and conduct of the whole process. I highly recommend Scottwagner Beachfront Brokers to any person seeking to buy or sell property on the Gold Coast and I would use their services again if needed. They offer a very personal quality service without any pressure and I could not be happier that they have made this whole complicated transaction possible."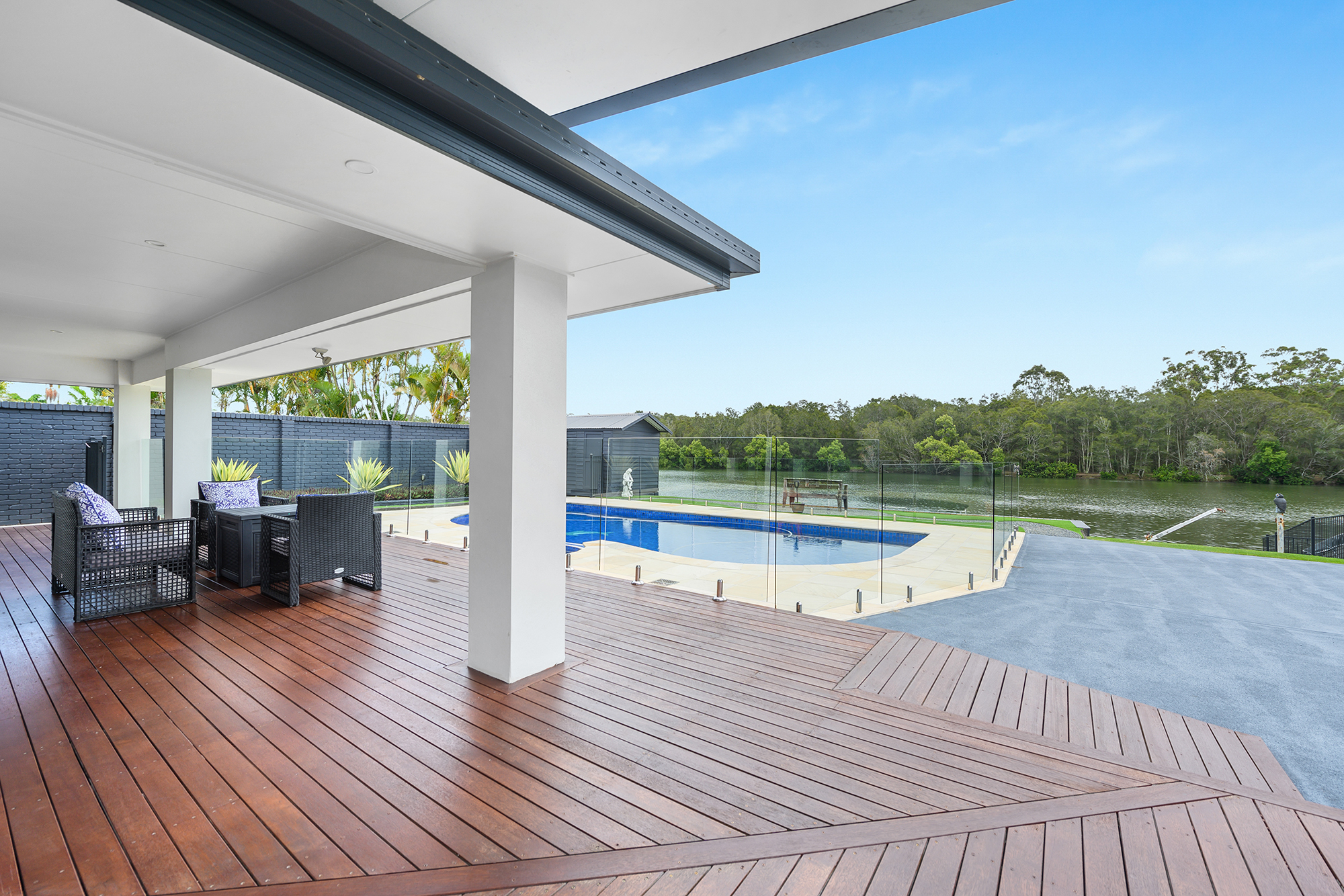 "I was extremely pleased with the result achieved by Scottwagner Beachfront Brokers in the selling of my property which was sold prior to Auction. The photography and presentation was excellent and I was kept informed at all times on the progression of the sale. I found in all aspects the sale was handled professionally and I would not hesitate in using the company again."
"I bought a unit from Scott in 2016 and found him to be knowledgeable, professional and hardworking, which is precisely why I hired him to sell the same unit this year. He is down-to-earth, honest and straight forward. Lines of communication are open throughout the sale process and I was never left out of the loop. He has a wealth of knowledge about the Gold Coast property market and what he doesn't know about the southern Gold Coast is not worth knowing. As someone who has worked with Scott as a buyer and a seller, I can't recommend him highly enough."
"We were absolutely delighted to deal with Scott Wagner during our property purchase.  Scott was easy to communicate with and nothing we asked was a problem during our numerous visits to the site.  His knowledge and history of the property we looked at was invaluable and it certainly assisted us in making the decision to purchase.   We had fabulous communication with the seller through Scott and it made the handover so hassle free.   Thank you so much ."
"We are very happy with the service provided by Scott Wagner Beachfront Brokers. They were very friendly and commutative and put together a professional sales package which included great photography and strong digital marketing. Scottwagner Beachfront Brokers certainly know the market, initially indicating our buyer will most likely be from the local area and in fact our buyer came from the same unit complex. Importantly they were able to get a number of buyers to make offers and facilitated a positive outcome for us in a difficult vendor market."
"I highly recommend Scottwagner Beachfront Brokers. Scott and his team were a pleasure to deal with from beginning to end. His advice and personal support made the sale of our home a seamless process. His punctuality and communication were outstanding. His marketing skills achieved the best outcome possible for us. Also a special mention to Brittiny his admin extraordinaire for her faultless attention to detail."
Maria and Simon Mesaric (Buyer and Vendor) Palm Beach
"We entrusted Scottwagner Beachfront Brokers to find our new beachfront home in Palm Beach and sell our unit in Palm Beach and house in Southport.  They were always available to answer any questions.  Finding the right person that will work for you is challenging particularly when the market is so volatile as you need someone to work in a changing landscape and to do that it requires skill, knowledge, and true salesmanship. We are grateful to Scottwagner Beachfront Brokers for finding our dream home that is being built to our specifications. We could not be happier with the support and service we received."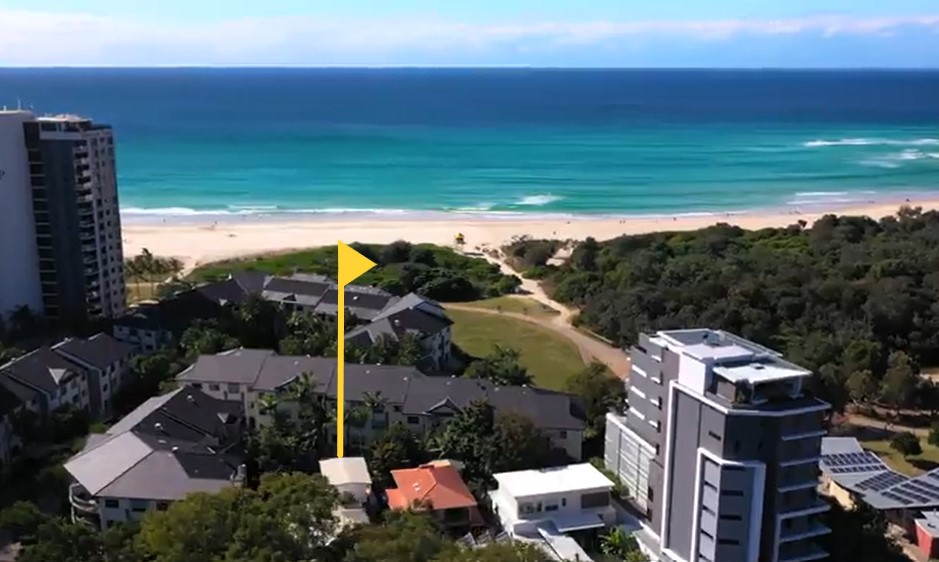 "Scottwagner Beachfront Brokers were brilliant in helping us sell our property, their professionalism, communications skills and down to earth approach made it a joy to work with them. They not only met our expectations but far exceeded them, we would thoroughly recommend Scottwagner Beachfront Brokers to anyone looking to sell, buy or develop property."
"We highly recommend the team at Scott Wagner Beachfront Brokers. Scott is a very professional and highly skilled salesperson. The process of selling our property was smooth. Scott communicated sometimes on a daily basis giving updates on negotiations with buyers. Brittiny is very friendly and extremely helpful with administrative issues."
"Scott's passion for the southern end of Gold Coast and in particular, East Banora Point, made it easy for us to choose his agency to sell our property. Scottwagner Beachfront Brokers are very professional with a no stress/pressure style of marketing, making it very easy for us to recommend them."
"Scottwagner Beachfront Brokers epitomised professionalism, knowledge, attention to detail and service. They went well beyond expectations when it came to helping us leading up to, during and post the sale process. Their recommended strategy was spot on, and the sale result not only met but exceeded all our expectations."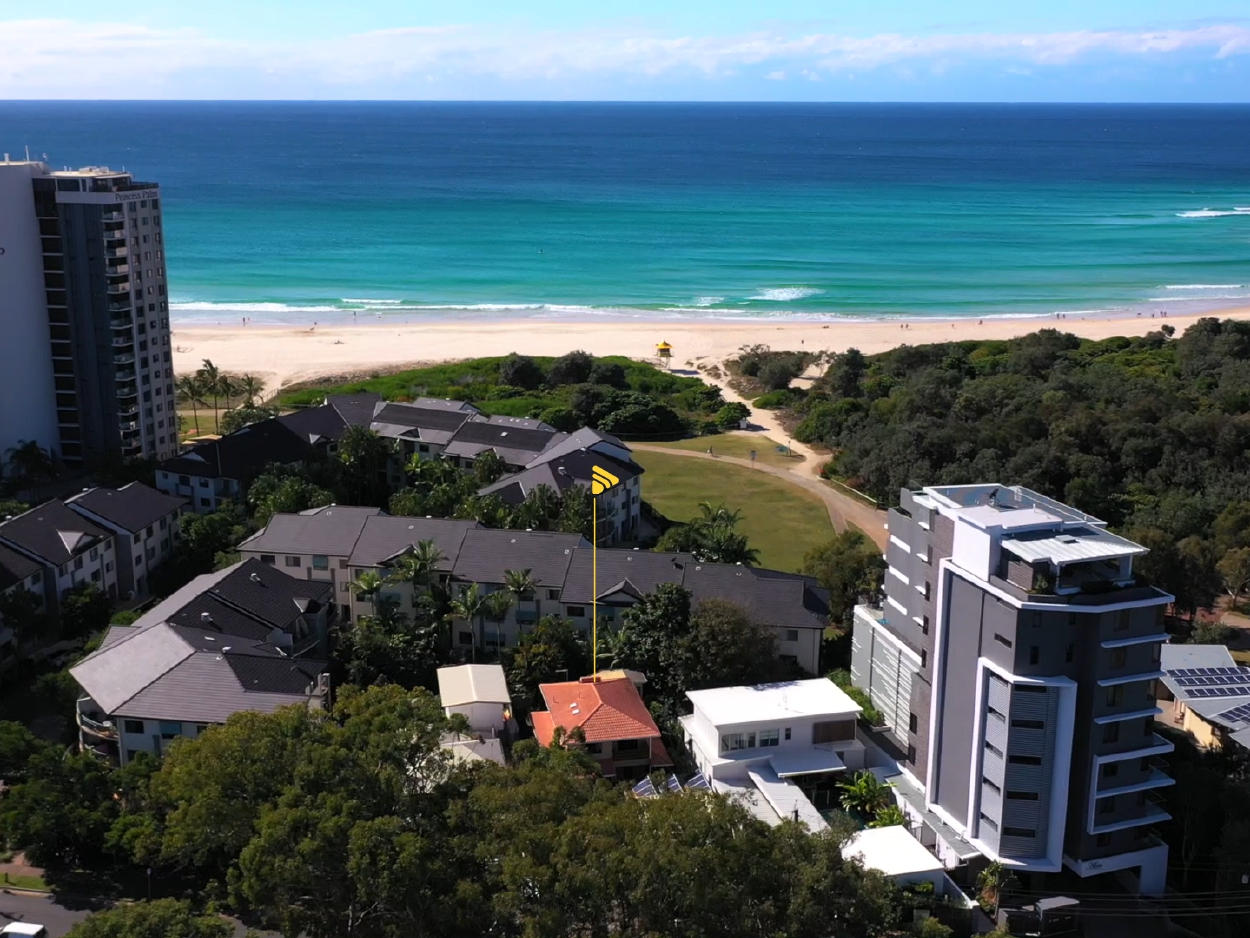 "I had a marriage split up many years ago but still the idea of selling the family home was far from my x husbands plans. A chance phone call from Scottwagner Beachfront Brokers quickly changed this. Scottwagner Beachfront Brokers' communication, skill, caring nature combined with their dedication and consistent effort made the sale of our property a pleasurable experience for us. Scottwagner Beachfront Brokers achieved the price we wanted and we all moved on happily. We are grateful to have crossed paths with such a genuine good guy in Scott."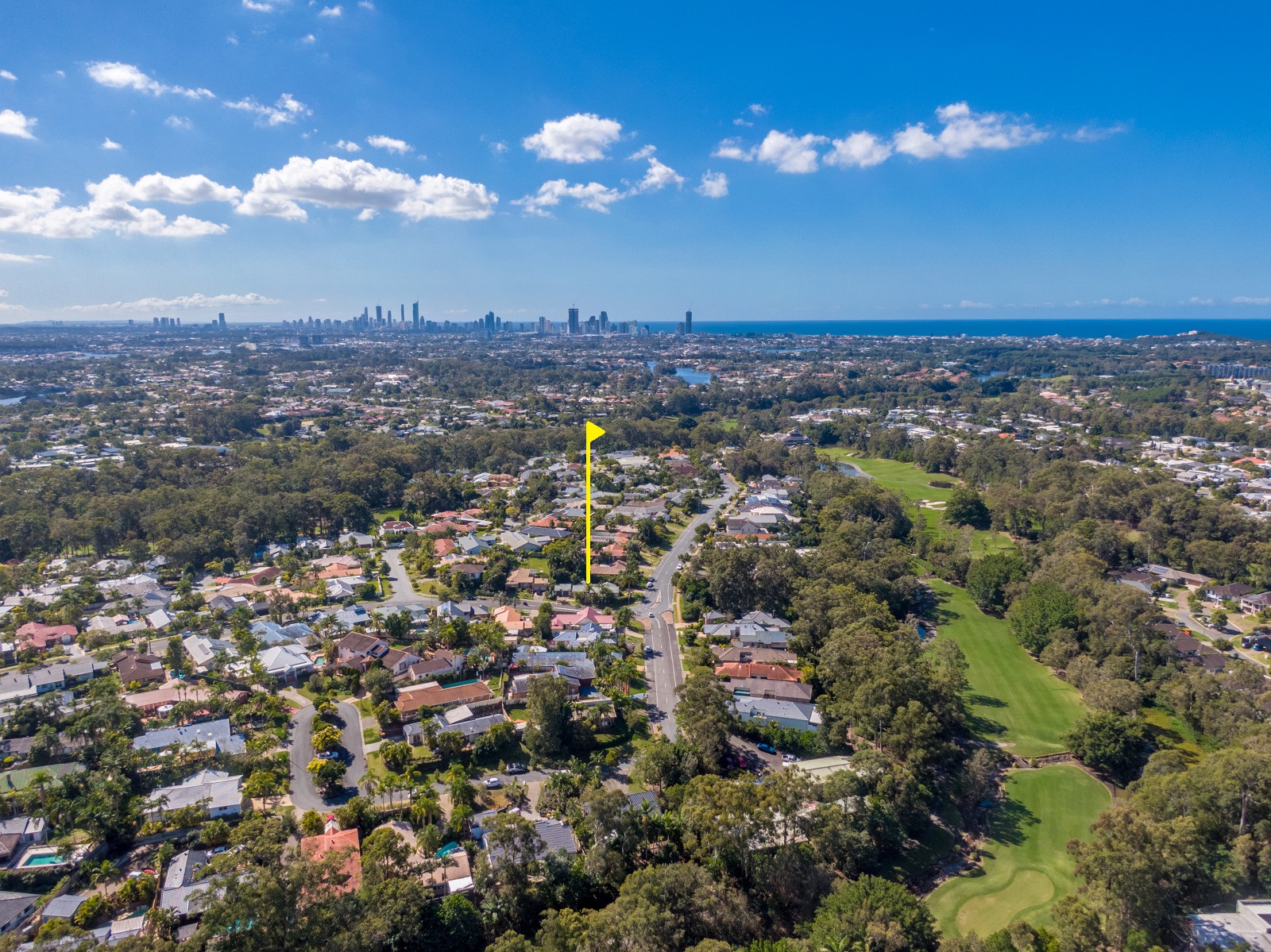 "We cannot recommend Scottwagner Beachfront Brokers highly enough… The teams commitment to our pre-determined desired outcome was outstanding throughout the entire process, from the initial discussion up to settlement. As anyone who has ever sold a property knows, the "normal sale" process almost always includes unexpected hurdles throughout the journey, however nothing was an issue for these guys at any time of the day, or day of the week. Scott's communication is next level and he even warns you upfront that you will be sick of hearing from him by settlement day, which is never a bad thing in this business. Thank you so very much to not only Scott, but his fabulous team, for obtaining exactly the outcome that we were after. We are very happy with the final result."
"In November 2021 my wife and I purchased our dream beachfront home in Palm Beach. Scottwagner Beachfront Brokers were absolutely professional at all times, and were able to answer all our questions about the property promptly. Before making our final offer, we spoke with Scott, who was upfront and honest. After the contract was concluded, we had a number of further dealings with Scottwagner Beachfront Brokers about pre-settlement issues, and they were always readily contactable and dealt with all of the formalities promptly and efficiently, in a professional but friendly way. We would have no hesitation in recommending Scottwagner Beachfront Brokers, and would rate them 10 out of 10 for their brilliant service all around."
"Just a short note recommending Scottwagner Beachfront Brokers for their diligent pursuit in trying to find a suitable property for myself and Leonie. Also, Scott's efforts for selling our existing property on Jefferson Lane. We would recommend Scottwagner Beachfront Brokers for future sales acquirements for their new customers."
"Scott was an absolute delight to deal with at every step of the process. Extremely professional and trustworthy. The aftermarket service has also been first class with Brittiny going above and beyond to assist with the property well after the sale process had ended. This is a level of customer service that we have never experienced elsewhere."
"I had the pleasure of purchasing a property through Scott Wagner recently. Scott and Brittiny could not have made the entire process easier for me. The level of care and communication was outstanding from initial inspections through to contract, settlement and beyond. I would have no hesitation in recommending Scott and his team for any real estate transaction. They really are outstanding."
"It was an absolute pleasure working with Scottwagner Beachfront Brokers. They are approachable and knowledgeable. They made the whole process of purchasing a house very easy, and I cannot recommend them more. Five stars without a doubt."
"We would like to extend our appreciation and gratitude to you for the persistence and application you applied to the sale of Palm Beach. Sometimes a positive result just requires patience and determination. Once again thank you and we would not hesitate to engage you for any future transactions in the region."
"Thank you Scott and Brittiny. It was a pleasure dealing with you both. You went above and beyond our expectations, ensuring our selling and buying process went smoothly. We thoroughly appreciate your knowledge, advice, great communication and hard work to achieve our completed contracts. We would gladly recommend the great team at Scottwagner Beachfront Brokers."
"Thank you Brittiny, you are a credit to Scottwagner Beachfront Brokers. Your service and clarity around the purchase of our new family home was 2nd to none. Thanks again!"
Kerry and John C (Buyer) Palm Beach
"We'd been looking for a while to buy a beachside apartment that ticked all of the boxes for us and when we came across the property that Scott Wagner was marketing we knew immediately it was the perfect choice. Scott was intuitive enough to know that we seriously wanted the property and in (what was at the time of writing) quite a competitive market for the buyer it was not a simple process to secure the property of our choice. However with Scott's assistance and his non-pretentious "sales pitch" approach our successful purchase came to fruition. We both immediately liked his down to earth, direct and honest way of communicating - refreshingly free of any hard sell tactics. Scott was never pushy and used only guidance to help us secure the purchase. After the contract was accepted and up until hand over of the property I was happy with the ongoing contact from Scott. It is clear that from a real estate perspective Scott Wagner knows the southern stretch of the Gold Coast very well. Given his experience and his no-nonsense communication we would recommend his team to sellers and buyers dealing in the market of this beautiful strip of the Gold Coast."
"I have appointed Scott Wagner to sell 2 of my properties over recent months and have been very satisfied with the diligence service and good results Scott has achieved for me. Scott gives forthright advice to his vendors, which is usually necessary to ensure that their expectations on price are not unrealistic and to ensure a result. He has delivered for me every time. I have no hesitation in recommending Scott as a sales agent in his territory."
"Amazing result ! Many thanks to Scott and his team for the sale of our house. In these uncertain times Scott and his team marketed and sold our old beach house in a few weeks for above market price with no pressure or stress. Scott kept us constantly updated and we couldn't fault his professional team. We would recommend Scott Wagner Beachfront Brokers to anyone wanting the best team on the Gold Coast."
"I recently bought an apartment from Scott and the experience was outstanding. He was delightful to deal with and went above and beyond a number of times throughout the process. I certainly hope that he'll be able to represent me in any future property."
Brian M (Buyer) Burleigh Heads
"Scott was a pleasure to deal with, he was very patient, reliable and knowledgeable about the area and prices. Scott was always easy to deal with and made the buying process calm and stress free. Can't recommend Scott highly enough."
"We used Scott to sell our beachside property and found him to be extremely open and honest. Not only that, he found the right buyer in a very short space of time and facilitated a seamless transaction. Scott makes a refreshing change from most agents we have encountered and I would definitely turn to him again should we be in the market to buy or sell."
Chris (Vendor)​
"Scott delivered ALL he promised and more, to ensure a smooth sale process and a positive outcome, which I must stress he achieved. Punctuality and follow up I have found to be lacking from real estate agents, in my history of buying and selling property, however Scott overachieved in these areas. We are very grateful for what Scott has done to help us achieve our goals in real estate."
Tristan S (Vendor)
"Thank you for all the time and effort you have put into the sale of our property. You conducted yourself in a professional and courteous manner and keep us informed regularly of every aspect regarding the open homes and the interest on the property. The internet campaign was used successfully and reached the desired target audience. We would recommend your services to anyone wishing to sell or purchase a property. Looking forward to working with you again."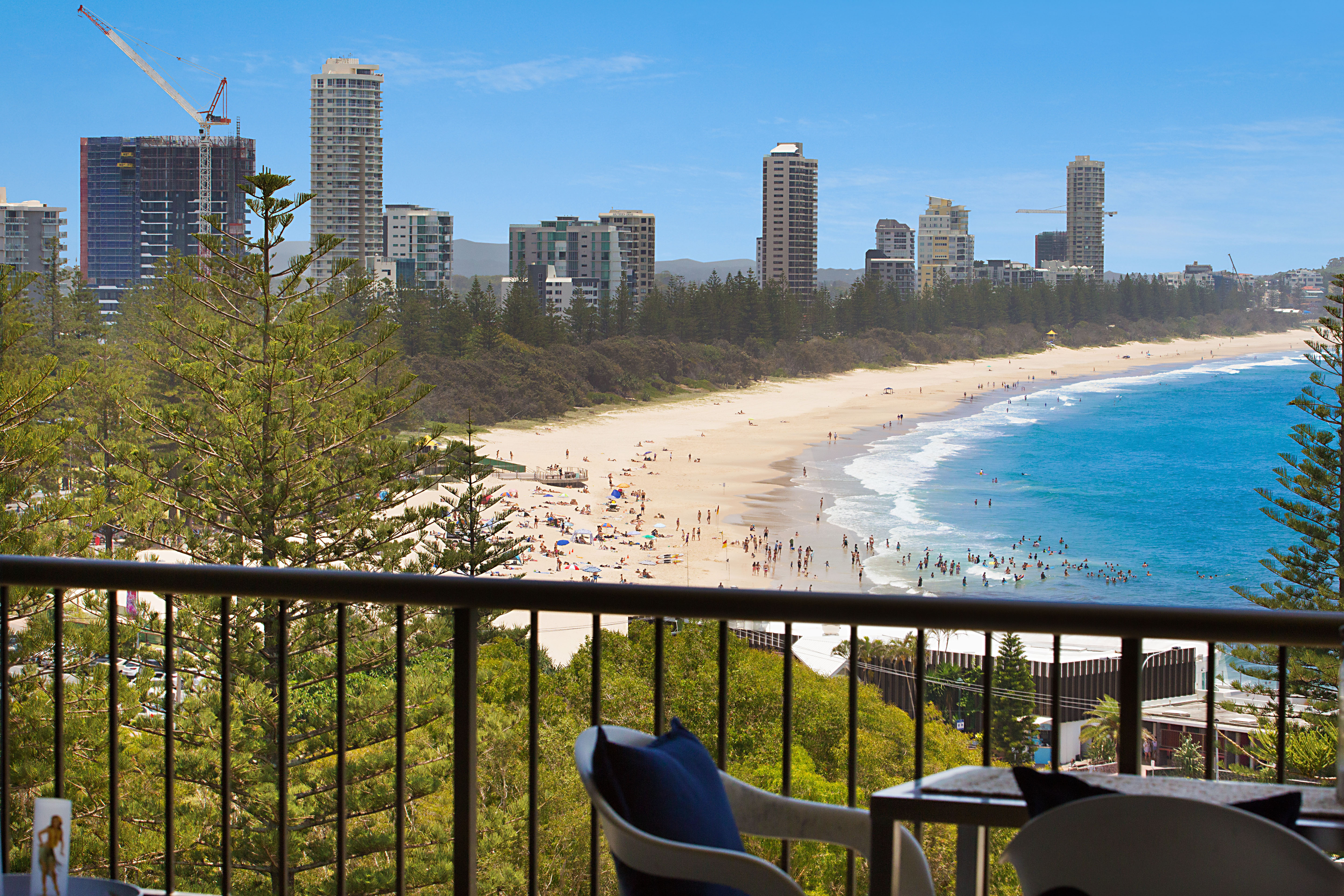 Chris G (Vendor)
"Scott was honest, direct and most importantly helped us to understand the process when buying from the plan, something we hadn't done before. Scott's total professional manner in the way he conducted the purchase was fantastic, attention to detail, follow up and achieving the desired result for both seller and buyer are to be commended."
Michelle (Vendor)
"Scott – my sincere thanks and appreciation for a really smooth selling process… it was a pleasure dealing with you at every stage."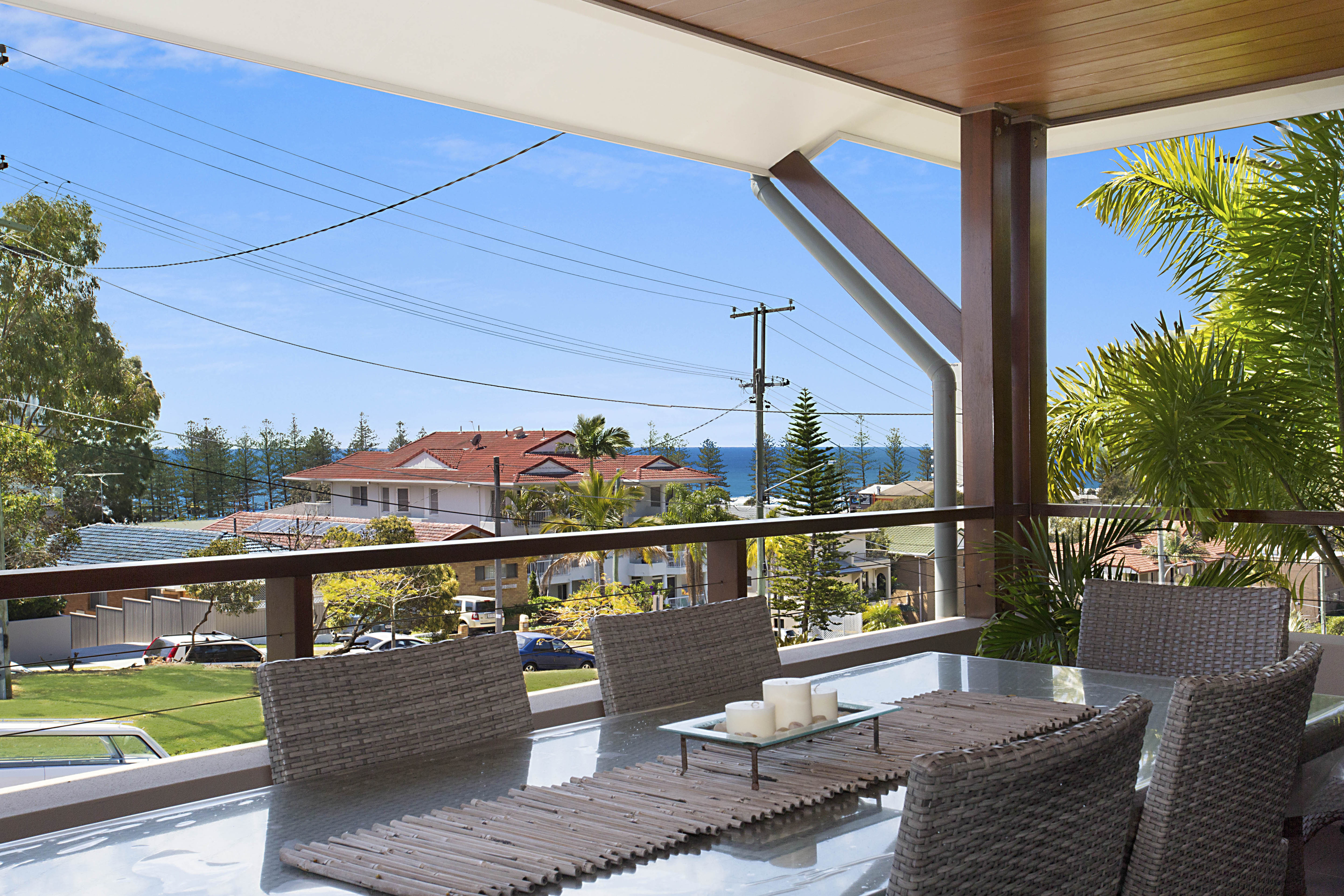 Steve (Vendor)
"We found Scott different but refreshingly honest, easy to work with and, unlike most real estate people, does not over-promise."
Mary and Mike D (Vendors)
"From your first visit, to discuss the sale, to your last visit, it was true professionalism all the way. We were kept up to date with every detail in an honest, truthful and friendly manner. You obviously love your job Scott, as was evident in your role in the home video. We would certainly recommend you to anyone entering the property market."
Pam and Edward L (Vendors)
"Scott Wagner provides a service second to none. He is diligent, efficient and effective. Scott gets the job done and is very respectful in his approach. I would recommend Scott Wagner to sell any property on the Gold Coast."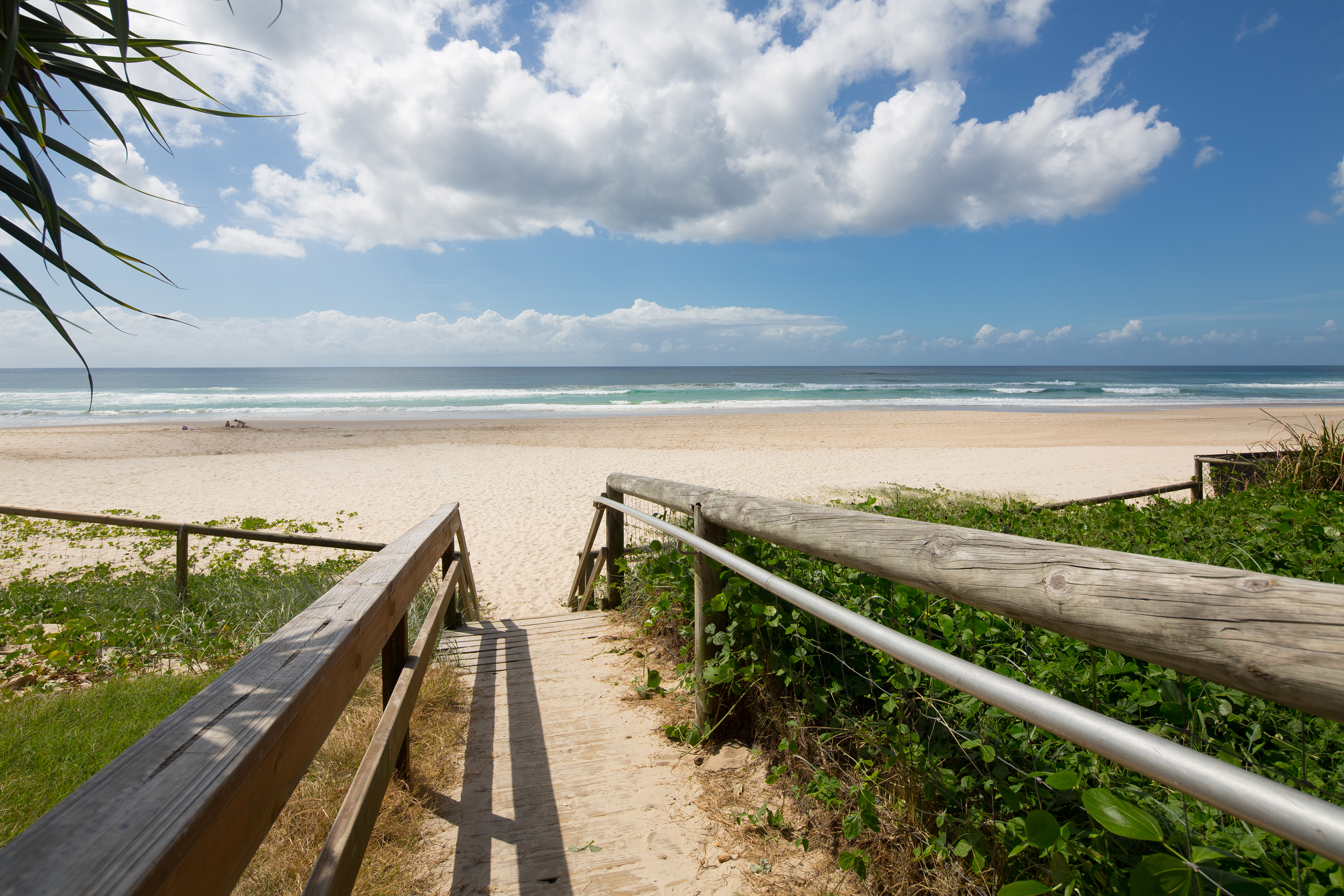 Lady without Change
"Dear Mr Wagner, I'm sorry I haven't written before, however I wish to thank you for your kindness in giving myself and daughter $5.00 to pay a parking fee. You are one of a few people who have gone out of their way to help another. I wish you luck and am sure with your care for others, good things will come your way. I'm still talking about you to other people."
Michael (Vendor and Buyer)
"Scott, I would like to thank you for the exclusive time and effort you gave in selling my late mother's home in Palm Beach. The achievements of such an excellent price (a record for the area) was certainly due to your commitment and enthusiasm. You handled all the ups and downs with the upmost professional integrity. Scott, I would like to thank you for your understanding and your patience and most of all, for finding a new home for me to purchase."
Sean E (Vendor)
"I would like to take this opportunity in thanking you for the commitment and professionalism you have showed during the sale of my beach house. I have lived in Australia for nearly 7 years and I have purchased and sold 10 property's, when I first had dealings with you nearly 3 years ago in regard to buying a property, I was impressed with your conduct. Then when I decided to sell my house I contacted you for advice and in a very difficult market you sold my house for me. I now consider you as a friend and the only real-estate agent I will be dealing with in the future."
Roger M, Director of Professionals Pottsville (Vendor)
"Scott Wagner is the most genuine real estate agent that I have had the pleasure of working with in my 22 years of experience in our industry, if you are a seller or a buyer Scott will tell you the facts, which in my opinion is instrumental and fundamental when a result is your priority."
Dan B (Vendor)
"Selling the house can be stressful. Scott took away that stress through regular updates, reassurance and professional guidance. The trust was built early in the marketing campaign, which allowed me to relax, knowing that with Scott my property is good hands".
Janice and Ken W (Vendors)
"From start to finish we found Scott very easy to relate to with his extremely professional approach and manner, giving us complete confidence in his ability to bring about a satisfactory outcome, without us feeling pressured in any way. This was also evidenced by his regular contact with us during the marketing and pre-sale period, which again was very professional and detailed in all areas."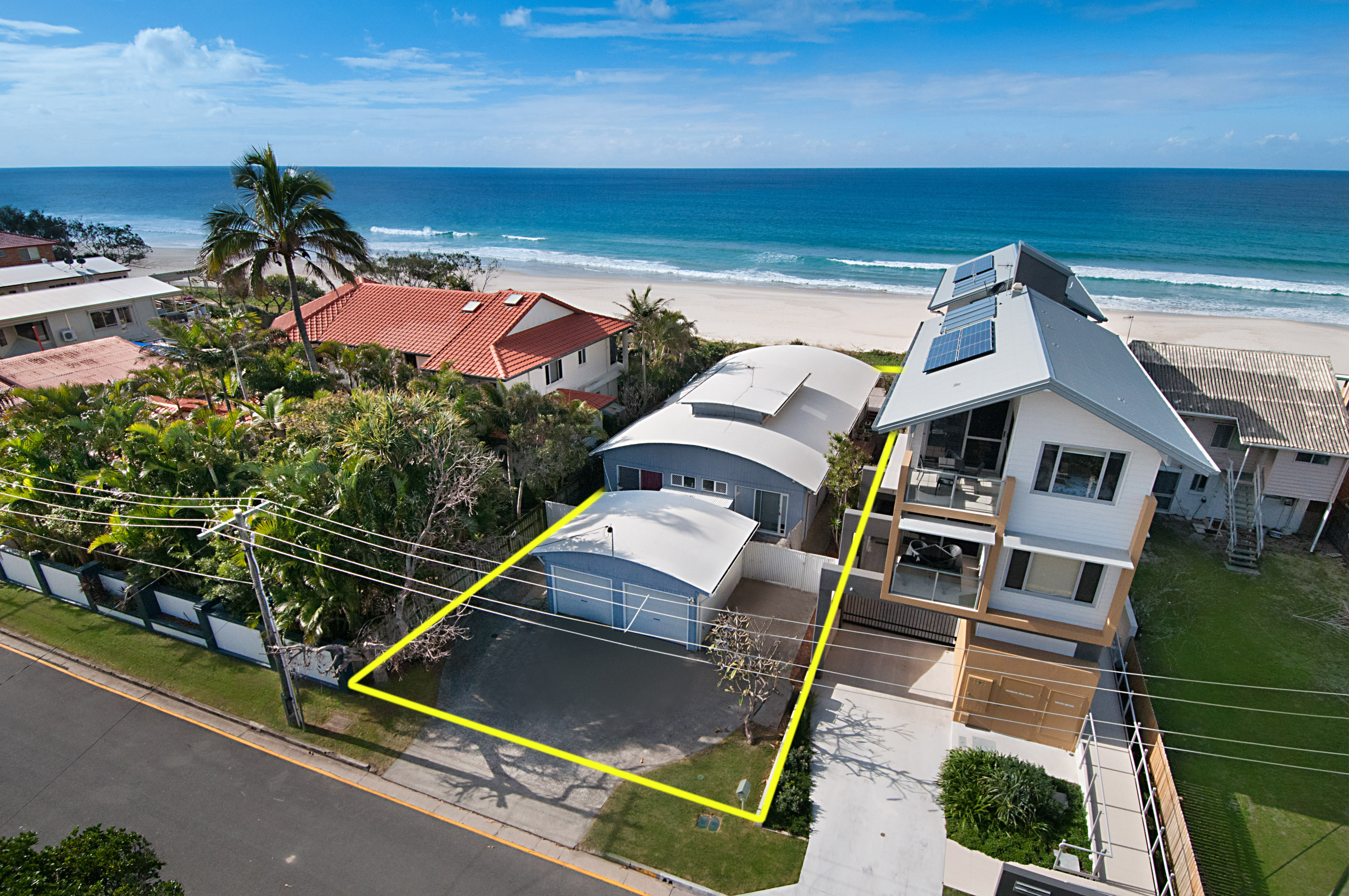 Amanda and Paul C (Vendors and Buyers)
"We are very pleased with Scott's service. Scott ensures thorough market coverage of houses and buyers. We believe he got us a good price for our Tugun house in a very short time. You can be very confident that Scott will get you the market price quickly. That is very important to us. Scott is also careful with detail which assures the experience is smooth as manageable."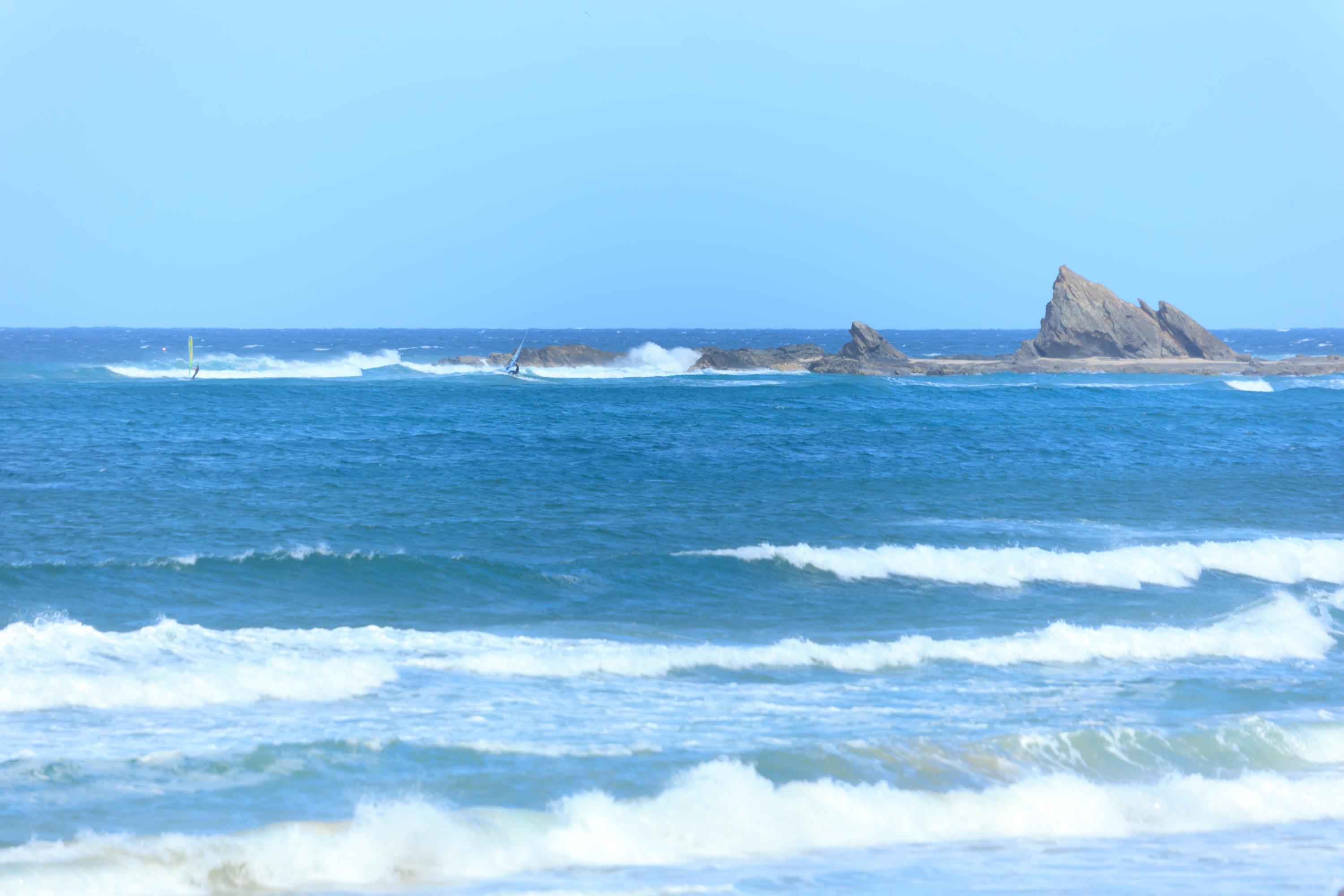 Judy M (Client)
"Hi Scott I've just watched your Tugun video and have had to wipe a tear from my eye, as so much fun to watch. Thank you All the best Judy … very much appreciated your assistance and availability."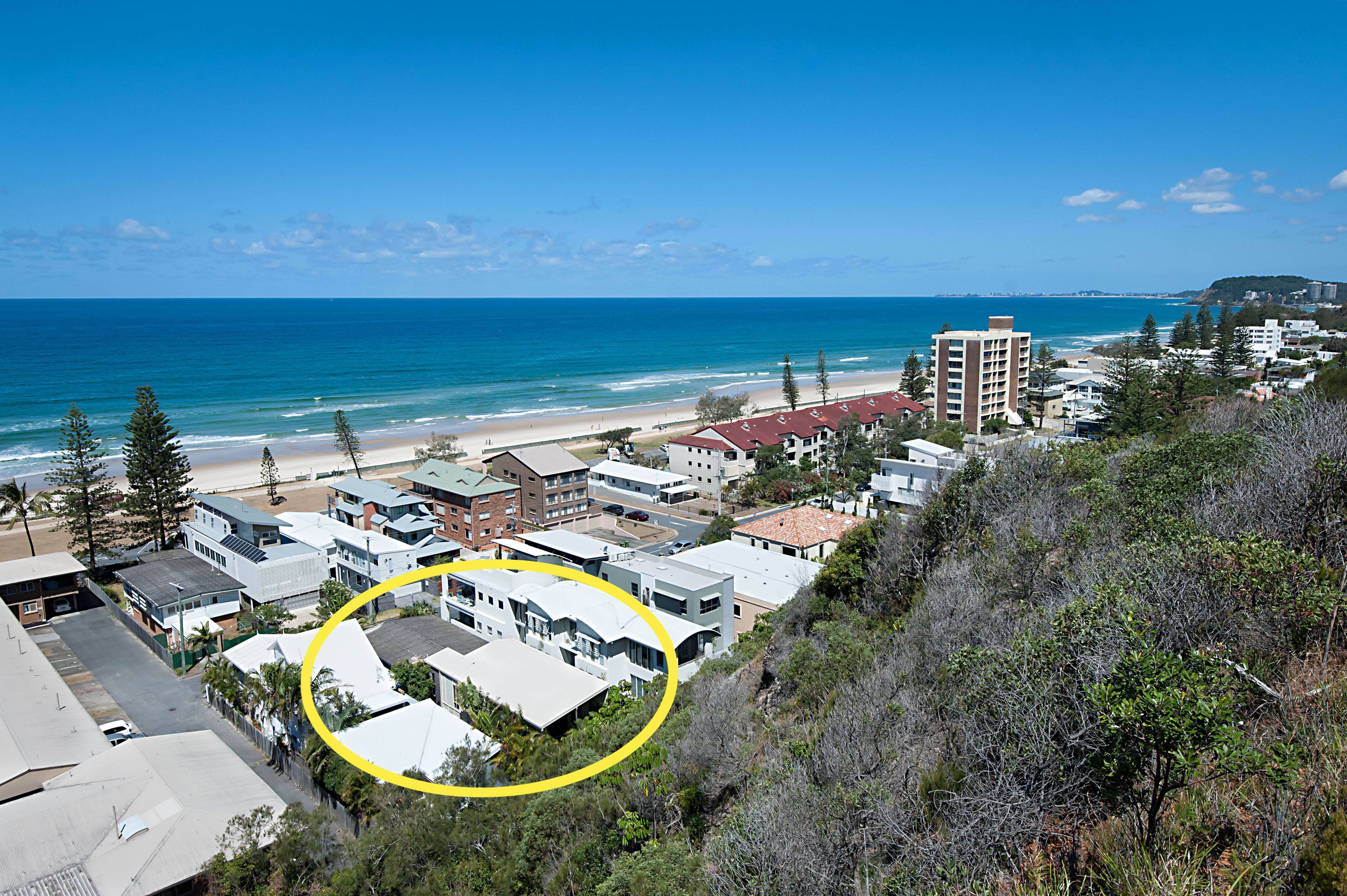 Alf and Pauline (Vendors)
"We would like to thank you Scott Wagner and your team for the friendly professional way you conducted the sale of our house in Nagel Ave. Scott is a professional of great integrity-honesty and credibility. He was an outstanding negotiator always keeping us informed of every progress, selling our house within one month of listing. We would highly recommend Scott for his proven excellence in his profession."
Michael K (Vendor)
"With our recent dealings with Scott Wagner we found his experience and knowledge of the property market and beachside properties exceptional. His recommendations with the marketing program and presentation of our property gave us the best outcome. His integrity and professionalism is outstanding and his persistence to get the job done was outstanding."
Jane and Reagan (Buyers)
"Cheers Scott!! We can't thank you enough!! We are so happy and you're the BEST REAL ESTATE AGENT EVER!!!! We will definitely be recommending you to everyone!! We now consider you a true friend! Keep in touch and thanks for our awesome house warming gift."
Ingrid F (Buyer)
"Scott Wagner and his team are excellent – great local knowledge, accessible, hard-working and professional."
William P (Vendor)
"We can not thank you enough Scott. Completely professional in all aspects of your dealings with us and always trying to achieve the goals we set. Scott must be the hardest working agent in Qld. Thank you for your honesty, insight, unsurpassed market knowledge and unwavering ethics. I have absolutely no hesitation to recommend you as an agent to any prospective vendor or buyer."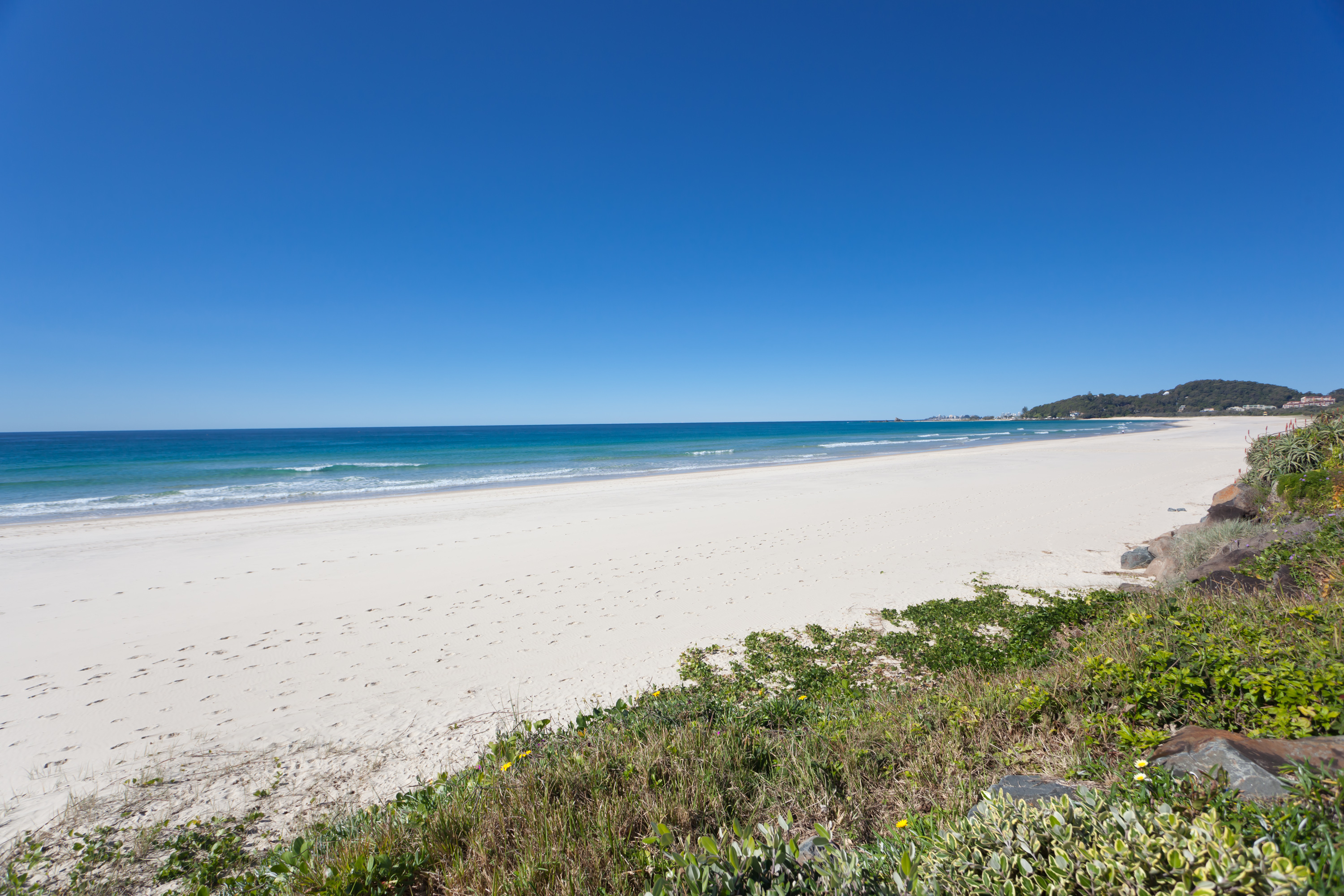 Courtney M (Buyer)
"Scott is an amazing guy. Super genuine, great communicator, with great knowledge for the property market, the local area and buying and selling property. The sale was a very smooth transaction and I am so happy with my purchase and the entire process - I only wish all of my previous experiences could have been so easy and stress free. Thanks again to Scott and Monique."
Glen D (Buyer)
"I have bought properties and sold properties on the gold coast and I have found Scott to be the best agent I have ever dealt with! He always put the Buyer / customer first and works for a good out come for both parties. I will recommend Scott to all my friends."
Karl S (Vendor)
"Scott, I would like to take this opportunity to thank you for your efforts with the sale of our property in Miami. You were always punctual and remained professional from the start through to the end. As you know I have had 15 years of real estate experience and often have been disappointed with the "lack" of service that most agents provide. Clearly you are out in front, as we were thoroughly impressed with both the written and verbal communication every week."
Pam (Buyer)​
"Thank you for the smooth and short sale of my house. I was not familiar with purchasing property. You made it easy with your suggestions and patience. I am very happy here. It is a great place for me and the dogs. My family love it. Wish you guys the best and thank you for your kindness and understanding when this had been a very painful time in my life. I cannot tell you how peaceful and secure I feel. It is awesome. Big thanks."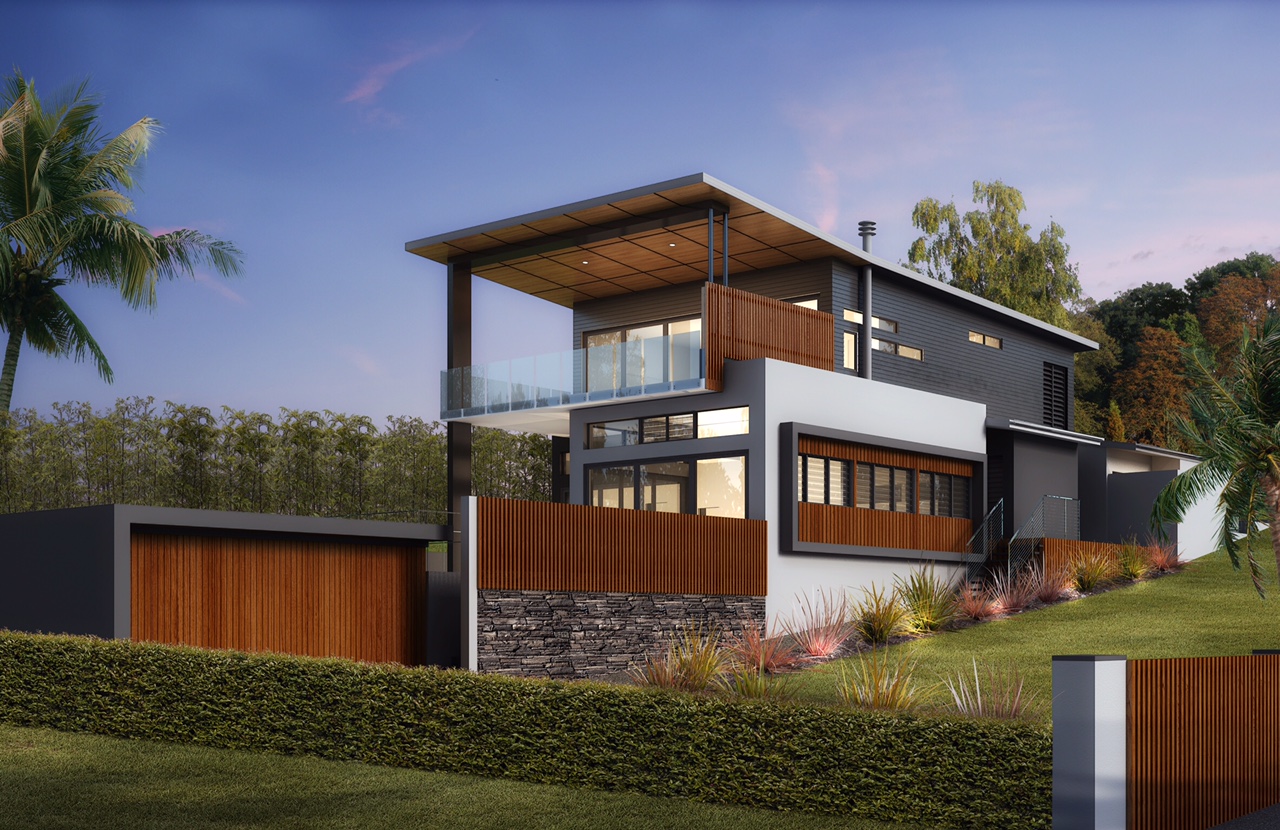 Christine N (Vendor)
"Thanks very much for all your efforts in selling the block. I really appreciated and admired your professionalism."